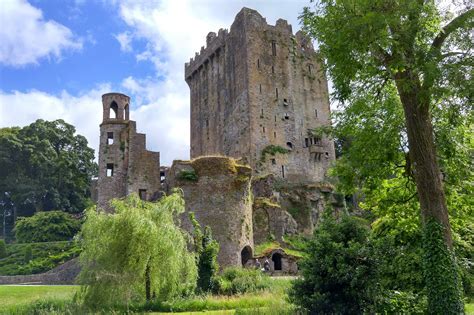 Knitting in Ireland
Details and Registration info for Starlight's trip to Ireland in 2020.
An Irish adventure awaits! (sold out!!)
Come with us to explore the hidden gems of Ireland's interior! We will explore ruins to find the ancient patterns and motifs that are the inspiration for modern knitting designers and learn to knit them ourselves. We will relax at three country house hotels - from those that are luxurious and grand to those that feel like home will and steal your heart - all of them will treat us to marvelous farm to table meals. We will also meet those struggling to keep the tradition of Irish Wool alive in a country awash in Merino, and learn about the challenges they face and what drives them. Top it all off with a visit to a distillery, a boat trip down the River Shannon, and an event with live music and dance, and even a bit of the Blarney! Magic!
This tour has been specially curated by Heather And Suzie from Rowan Tree Travel and takes place May 4th - 15th, 2020. Rowan Tree specializes in fantastic fiber tours around the world and we are excited by the amazing tour she's put together just for us. Download the registration form below where you'll find the itinerary and payment information. We hope you'll join us on this magical adventure!
Important!!
Please download and read the entire itinerary and registration form before signing up or submitting questions. Most of your answers are there including deposit and payment information.
We will begin taking registrations via email on Saturday, July 20th at 10am Pacific Standard Time. please send them to info@rowantreetravel.com. Registrations received before this time will not be considered. Any questions you have regarding the trip should be directed to info@rowantreetravel.com. If you are hoping to room with someone, please be sure to send your registrations in the same email.